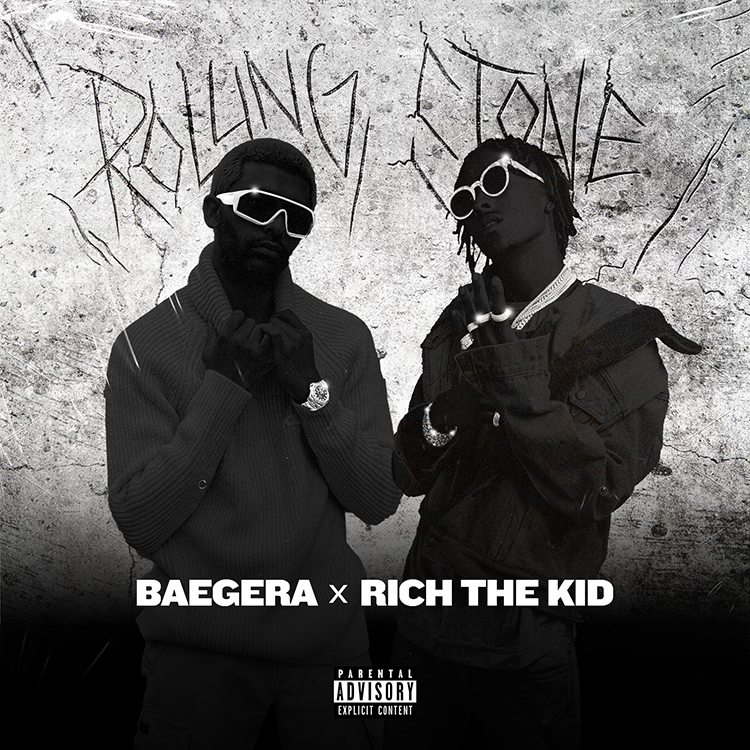 Baegera X Rich The Kid: Rolling Stone
This was a fun project to work on. I met Regal during the 2020 Super Bowl Weekend at the BudX event in South Beach. My barber, Mark Marrero is apart of the Gillete barber Council and invited me down. It was an amazing event and I got to met a lot of famous influencers, athletes, actors and many more.
During the event, I met Regal, Adebayo Akinfenwa and his 2 brothers. We all swapped IG accounts, followed each other and kept in touch. Later in the year Regal contacted me about doing an album cover. I used to do album covers for a couple major record labels and a few independent labels as well. To my surprise the cover was for Baegera and Rich The Kid!
We went through a few revisions and a couple of different concepts, but in the end we came up with something pretty amazing. Take a listen to their song Rolling Stone.