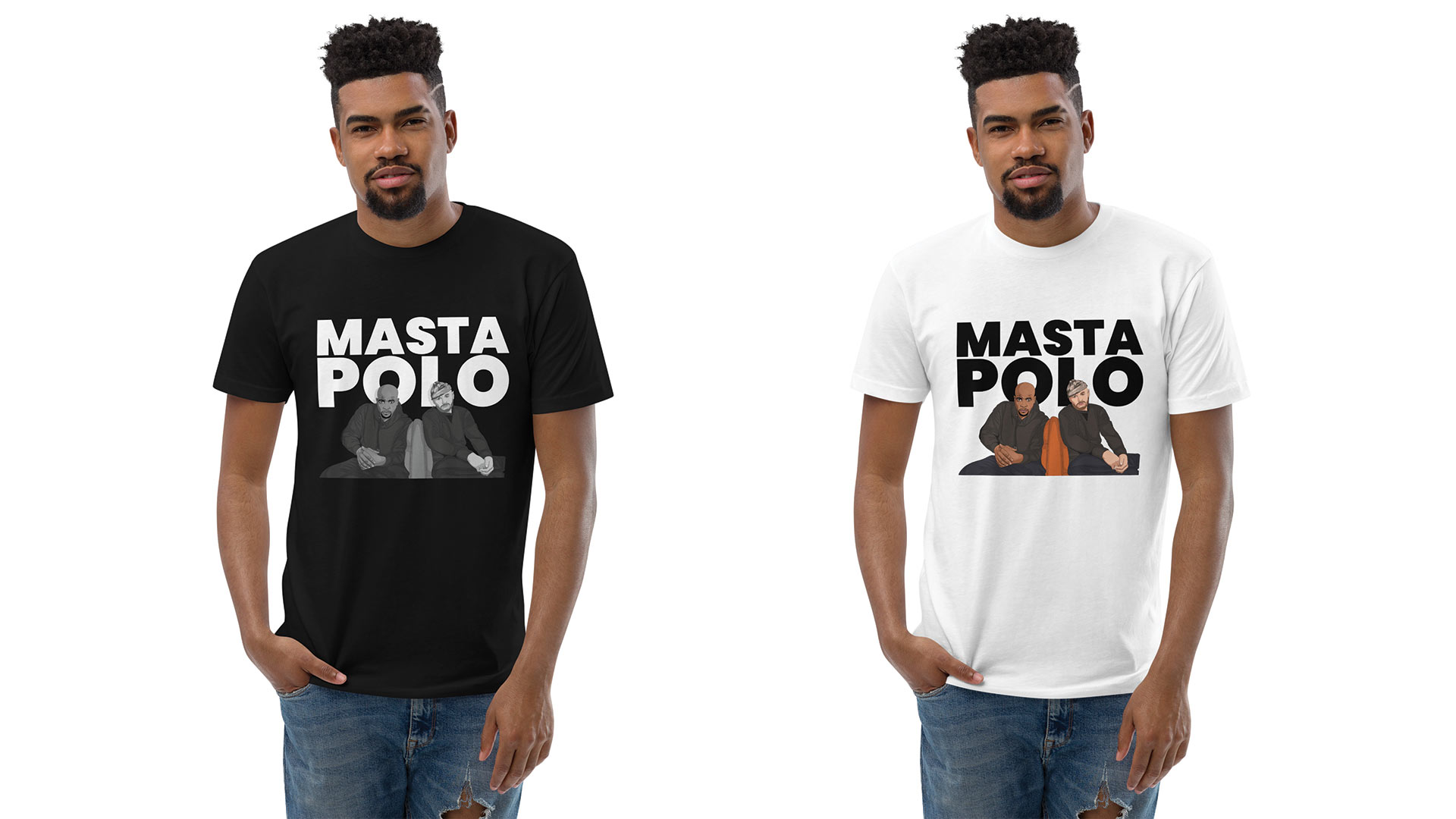 NEW! Masta Polo T-Shirt Design
Experience the perfect fusion of music and fashion with our exclusive Masta Polo Collaboration T-Shirt. This iconic tee celebrates the legendary hip hop artist Masta Ace and acclaimed producer Marco Polo, bringing their unparalleled talent and style to your wardrobe.
Designed to pay homage to these influential figures, the Masta Polo Collaboration T-Shirt features a bold and dynamic design that showcases their names in a stylized font, accompanied by carefully curated graphic elements that represent their unique contributions to the hip hop industry.
Celebrate the legacy of Masta Ace and Marco Polo, showcase your admiration, and make a bold statement with our Masta Polo Collaboration T-Shirt. Wear it with pride and immerse yourself in the spirit of hip hop excellence. Let the music and style unite to create an unforgettable fashion experience!